Meet The Instructors
Sarah Pauly
National Pro Fastpitch 8 Time All Pro
NCAA All American
ASA All American
Sarah had an outstanding collegiate pitching career at Texas A&M - Corpus Christi and is currently one of the top pitchers in the National Pro Fastpitch League.  Her Pro career has seen her play for the 2010 NPF Champion USSSA Florida Pride, the 2007 NPF Champion and 2008 runner-up Washington Glory and the 2006 runner-up Stratford Brakettes. Prior to joining the coaching staff at The College of Charleston, Pauly  served as the pitching coach along side head coach Rick Pauly at Spartanburg Methodist College in Spartanburg, South Carolina.
While at Texas A&M Corpus-Christi, Pauly rewrote the NCAA Record Books and posted a four-year record of 112-46 for the Islanders.  She is currently third in career strikeout ratio with 11.6 strikeouts per seven innings pitched and is tied for ninth in career strikeouts with 1,370. More impressively, those records were accomplished in only three years as TAMUCC had provisional status during her freshman season.
As a senior in 2005, Pauly went 37-7 with a 0.56 earned run average and finished with 497 strikeouts and 12.08 strikeouts per seven innings. The 37 victories placed her third in the nation behind Texas' Cat Osterman and Tennessee's Monica Abbott while her strikeout ratio, strikeout total and ERA ranked second, third and fourth in the country. Her strikeout total and ratio are each among the NCAA's Top-25 single season performances, ranking 15th and 12th, respectively.
As a junior she compiled a record of 27-10 and ranked fourth in the nation in strikeouts per seven innings (11.5), ERA (0.64) and strikeouts (442) while coming in sixth in saves with six. That followed a sophomore campaign, and the first at the NCAA level, that saw Pauly finish with a 23-16 record and place third in the nation in strikeouts per seven innings (11.4) and strikeouts (431), sixth in ERA (0.82) and seventh in total wins.  Additionally, Pauly garnered Big South Pitcher of the Year, Big South Tournament Most Valuable Player and All-Conference First-Team selections in each of those seasons.
Following the completion of her college career in 2005, the Phoenix, Arizona native joined the Stratford Brakettes Womens Major Open Amateur team and was named an Amateur Softball Association Women's Open First-Team All-American in her first season. Pauly followed that performance with a 2006 season that saw her earn Most Outstanding Pitcher honors in the National Pro Fastpitch league with a league leading 1.24 ERA and league-high tying 15 wins and 138 strikeouts for the Connecticut Brakettes. She was also named an All-NPF selection as she helped lead the Brakettes to a runner-up finish in the league. That same year, she was chosen as a member of the Team USA Softball National Training Team.
In 2007 with the Washington Glory, Pauly went 13-6 with a 1.35 ERA and struck out nearly a batter an inning with 122 strikeouts in 124.2 innings. She went the distance in six of her 18 starts and allowed only 24 earned runs as the Glory won the National Pro Fastpitch championship.
The 2008 season Pauly again was with the Washington Glory as she teamed with former All-Americans Monica Abbott (Tennessee) and Taryne Mowatt (Arizona) as well as former Arizona State standout Desiree Serrano as the Glory reached the NPF finals for a second consecutive season. In 2008 even with the quality of her own pitching staff teammates, Pauly led the league in ERA from start to finish and struck out 112 to hit triple-digits in strikeouts for the third straight season.
In 2009 Pauly's Professional career moved to the USSSA Pride where she helped pitch them to the runner-up spot in the league finals. 2010 sees her continuing her Pro career with teammates Cat Osterman and Katie Burkhart on the roster of the USSSA Pride.
In 2010 Pauly continued her dominating ways. Her USSSA Florida Pride team won the NPF Cowles Cup Championship and she was selected to the NPF All Pro team for the fourth time.
In 2011 a new adventure happened. Sarah signed a contract to pitch in Japan for Honda Motor Company in the Japan Women's Fastpitch Pro League. Her and NPF teammate Lauren Lappin combined to have a great season with the Honda team. Additionally, Pauly was a mainstay pitcher for the NPF runner up USSSA Florida Pride, teaming with Cat Osterman and Danielle Lawrey.
In 2012 Sarah Pauly returns home....Pauly was announced as the Pitching Coach at her alma mater, Texas A&M Corpus Christi.
In 2013 Sarah competed again with the USSSA Pride and again was selected to the NPF All Pro Team.
In 2014 Pauly was traded to the Pennsylvania Rebellion where she joins her longtime teammate Lauren Lappin. As a member of the Rebellion she garnered her 7th NPF All Pro selection.
The 2015 season saw Sarah pitching with the Akron Racers, the longest running franchise in the NPF. Hooray, Sarah just won her 100th NPF game...most career wins in NPF history. As a follow up, Pauly was just selected to her 8th NPF All Pro Team. With the end of the NPF season comes another adventure as Sarah heads off to play in the Japanese Pro League again in the fall of 2015.
 The 2016 future.....Akron Racers of the NPF and Toda Medical of the Japanese Pro League.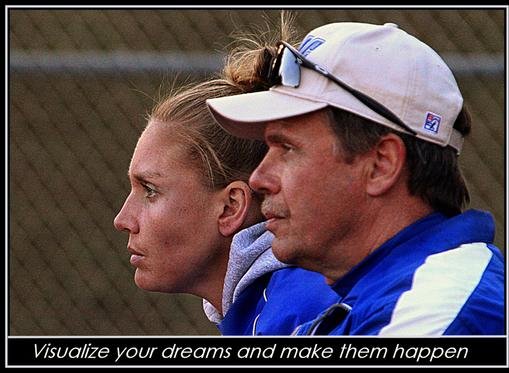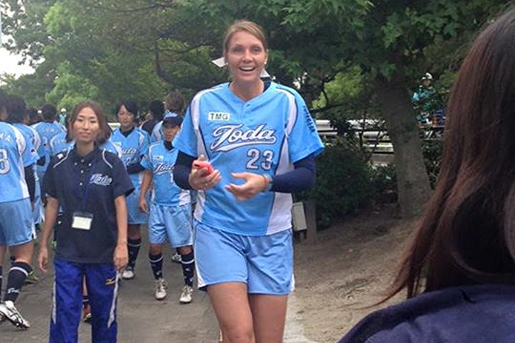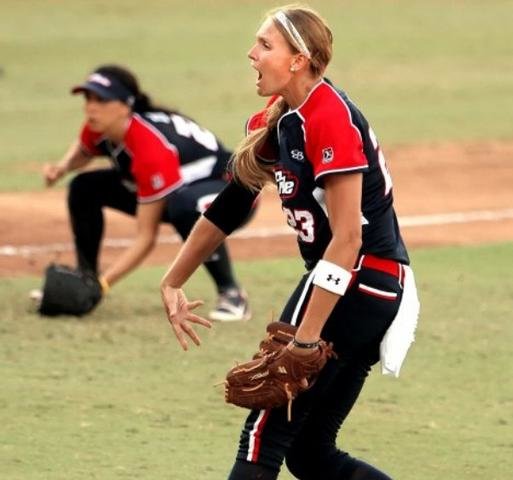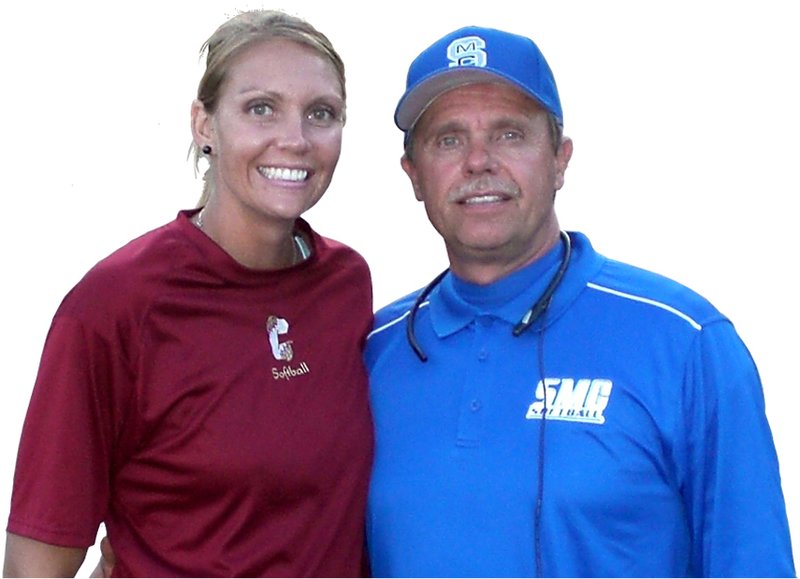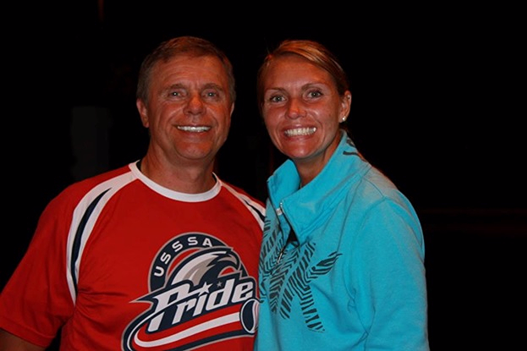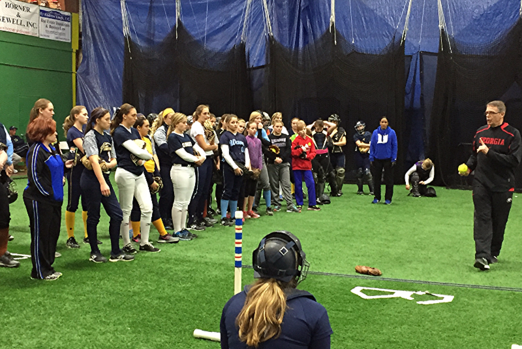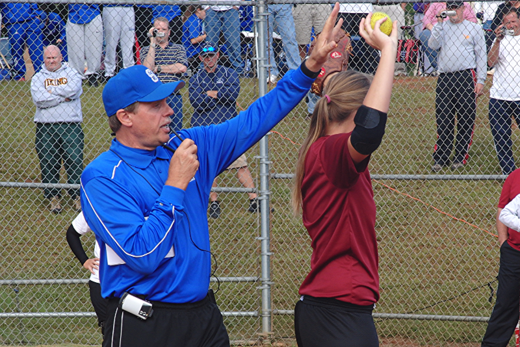 Rick Pauly
2015/2016 USA National Team Coaching Pool
ASA Mens Major Fastpitch All American
College Pitching Coach
High Performance Pitching Clinician
A former Men's Fastpitch ASA All American, Rick has spent a lifetime studying pitching. His help in developing several elite level pitchers is atestament to his knowledge of this art. Rick's fastpitch roots go back to his playing days with his home town team in Wisconsin the Menomonie Blues and progressed through his days of playing with the nationally recognized and ASA National Champion Madison Farm team.
As a player, Pauly competed in 11 ASA or ISC National and World Tournaments and additionally competed with his Madison Farm teammates at the US Olympic Festival Games in 1987& 1991. While still competing Pauly was also a State ASA Fastpitch Player Representative in Wisconsin and was also instrumental in the formation of The Western Wisconsin ISC Travel League.
Since the completion of his playing days he has been involved in coaching fastpitch at all levels of the game. Focusing primarily on pitching he has coached at the 14U,16U,18U, & 18Gold levels of travel ball spending many years with the nationally ranked Lil' Saints of Phoenix, Az. He has assisted two nationally ranked high school programs in Phoenix, Az. and recently was the head coach at Spartanburg Methodist College where he guided the team to the Junior College World Series in 2008 and 2009. In July of 2009 he accepted the job as the Pitching Coach at the University of South Carolina and moved to the University of South Carolina Upstate in the fall of 2011 to become their pitching coach. After a very brief retirement Pauly became the Pitching Coach for the University of Georgia Bulldogs in the fall of 2014.
In his efforts to service all levels of the game, Rick has served as the President of the Fastpitch Division of the Mountain Pointe Little League Association and also as the President of the Fastpitch Division of the Ahwatukee Little League Association. in Phoenix, Az.
Pauly is a high level softball pitching clinician and through his individual teaching has helped many pitching students progress to the collegiate level.
In May of 2014 Pauly was selected to the USA National Team Coaching Pool. He will be assisting several other high level coaches select and develop the players that will compete on our National Team and Junior National Team in 2015 and 2016.