Clinics & Free Stuff
PaulyGirl Fastpitch offers several options for pitching instruction
Personal Private Lessons--Small Group Lessons--Clinics/Camps--Speaking
Personal Private Lessons
Sorry, but at this time both Rick and Sarah are unavailable or have a full schedule with a wait list. Rick and Sarah both do private lessons. Contact us to discuss your needs. We have flexible scheduling, lesson length of time and applicable rates.
Small Group
We can tailor a program for your small group, travel ball team, high school team, little league team, or any small group you need. Contact us for availability.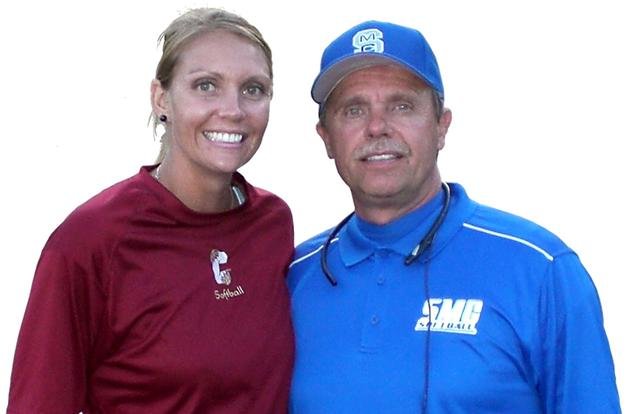 Clinics/Camps
This is our specialty. We have the formula to fit every need: Beginners, Intermediates, or Advanced. We can do two clinics in one day to maximize your facility and time. Typical clinics have 20--40 participants. Contact us for availability. This may be a great way to host a fund raising clinic.
Speaking
We have professional powerpoint presentations to augment our speaking presentations. Incorporated in each powerpoint is video shot with a high speed camera so the clarity of movement is very revealing. Video and pictures of the very elite pitchers in the world are used to show the "Foundational Keys to Pitching". Contact us for availability.
2019 Upcoming Clinics
Tentative Clinic Dates/Locations For Fall 2019....detail to follow soon
October 12             Lacrosse Wisconsin/UW Lacrosse Softball
October 13             Menomonie Wisconsin/Menomonie Mustangs
November 8/9       Fort Wayne, Indiana/Ground Force Sports
December 14/15    Knoxville, Tennessee/VeloLabs & Sanctuary Fastpitch
February 7/8        Fairmont, Minnesota/Choice Fastpitch

Here at PaulyGirl Fastpitch we feel strongly about giving back to the softball community. Below are several pieces of material that we hope will assist you in your pitching career or in your pursuit of a college scholarship. Please feel free to download and save any of these materials. Don't hesitate to pass this information on to your friends and connections.